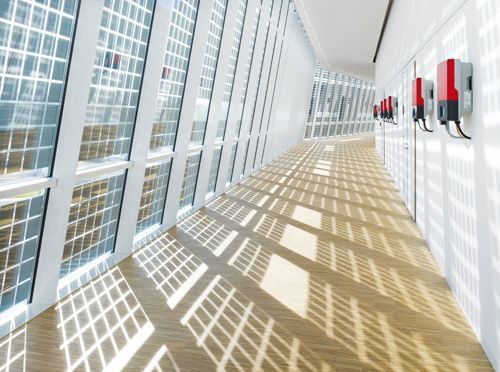 06/27/12
In February this year, SMA Solar Technology AG (SMA) officially opened its new Sales and Service subsidiary in Japan. The first two products from the world market leader in PV inverters have now been certified by Japan Electrical Safety & Environment Technology Laboratories (JET) for sale on the Japanese market. No other European or U.S. manufacturer has received JET certification for its products up to now. SMA will be selling its Sunny Boy 3500TL-JP-22 and Sunny Boy 4500TL-JP-22 in Japan beginning October 2012.
"JET certification for the Sunny Boy inverters, which have been customised for the requirements of the Japanese market, represents yet another milestone for SMA in Japan," explains Pierre-Pascal Urbon, speaker of the Managing Board and chief financial officer of SMA Solar Technology AG. "Thanks to our strategic and forward-looking planning, we have developed a competitive advantage over our significantly smaller competitors for the foreseeable future. Last Monday, the Japanese government introduced a feed-in tariff for solar power which will take effect July 1, 2012, thus underlining Japan's desire to establish itself as a major market for photovoltaics worldwide. In the coming years, we expect strong growth not just in the area of PV rooftop systems, but also in commercial and industrial solar projects."
SMA offers inverters that have been specially adapted for all plant sizes in Japan. Thus, alongside its Sunny Boy models for PV rooftop systems, the company has also developed the Sunny Central 500CP-JP central inverter, which guarantees the highest yields for large-scale PV plants over 500kW and can be installed directly outdoors thanks to its robust enclosure.