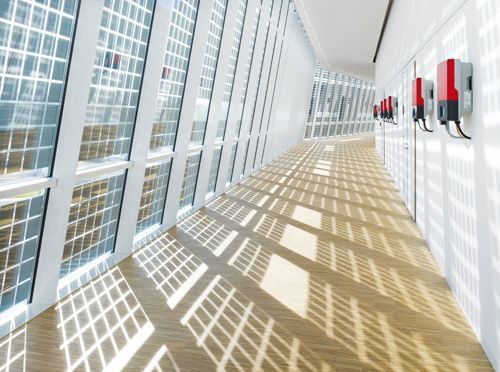 05/15/13
Jürgen Dolle, Chief Human Resources & Operations Officer of SMA Solar Technology AG (SMA), who has been ill since November 2012, is resigning from his position with SMA effective May 15, 2013 due to health reasons. Dolle's duties will be taken on by other SMA Managing Board members. Lydia Sommer, Chief Financial, Legal & Compliance Officer, will assume responsibility for Human Resources and the position of Labour Director, and Chief Executive Officer Pierre-Pascal Urbon will be responsible for Operations.
"Jürgen Dolle has played a profound role in shaping SMA and has handled the challenges in phases of rapid growth with forward-looking concepts," said Günther Cramer, Chairman of the Supervisory Board, responding to Jürgen Dolle's resignation. Above all, however, Jürgen Dolle stands for the prize-winning corporate culture of SMA, which is based on values like cooperation, trust and participation. "With his remarkable dedication, his contribution has been crucial to SMA being repeatedly honoured as one of the best employers and in ensuring that employees participate in the company's success with their hearts, minds, and their wallets," Cramer said. "He was instrumental in initiating the corporate philosophy and has wholeheartedly represented and practiced our values. I deeply regret that Jürgen Dolle is ending his work with SMA for health reasons and, on behalf of the Supervisory Board, would like to thank him for his many impressive achievements and his work on the Managing Board."
When he joined SMA in 2001, Dolle served as Vice President of Human Resources. There he designed new models for personnel development, among other things, and anchored the special corporate culture throughout the company. In April 2010, he was appointed to the SMA Managing Board, where he was initially responsible for Human Resources and later was given the added responsibility for Operations.