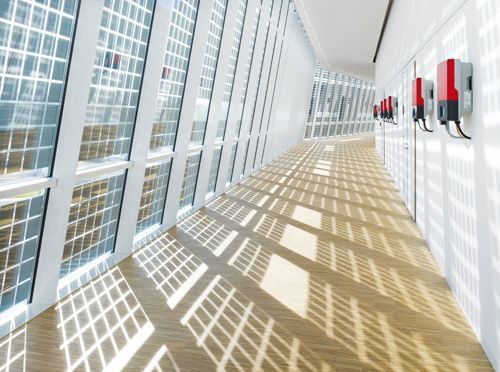 10/13/12
The Supervisory Board of SMA Solar Technology AG (SMA/FWB: S92) has appointed Lydia Sommer to the company's Managing Board. From November 1, 2012, Ms. Sommer will take over responsibility for Finance and Legal from Pierre-Pascal Urbon, who was previously responsible for these areas as part of his combined role as Speaker of the Managing Board and Chief Financial Officer. As Speaker of the Managing Board, Pierre-Pascal Urbon will concentrate on the business strategy and internationalisation. Lydia Sommer comes from the Siemens Group, where she has held various management positions in the field of finance and controlling both in Germany and abroad.
In order to systematically grasp the emerging opportunities in foreign photovoltaic markets within a difficult market environment, the Supervisory Board has decided to once again increase the SMA Managing Board from four to five members. "Given the changed underlying conditions in the international photovoltaic markets, the rigorous implementation and further development of the business strategy and SMA's continued internationalisation are decisive for the company's long-term success," explains Pierre-Pascal Urbon. "The enlargement of SMA's Managing Board enables me to focus fully on these aspects."
"With Lydia Sommer we now have - in addition to our proven executive team - another experienced international manager who will take over Finance and Legal," explains Günther Cramer, Chairman of the Supervisory Board of SMA Solar Technology AG. "While Pierre-Pascal Urbon will set the strategic course for the company's future success, Ms. Sommer will develop the company's financial independence and press ahead with the cost optimisation."
As of November 1, 2012, the Managing Board of SMA Solar Technology AG will comprise the following members: Pierre-Pascal Urbon (CEO, Strategy), Jürgen Dolle (Human Resources, Operations), Roland Grebe (Technology), Lydia Sommer (Finance and Law) and Marko Werner (Sales).